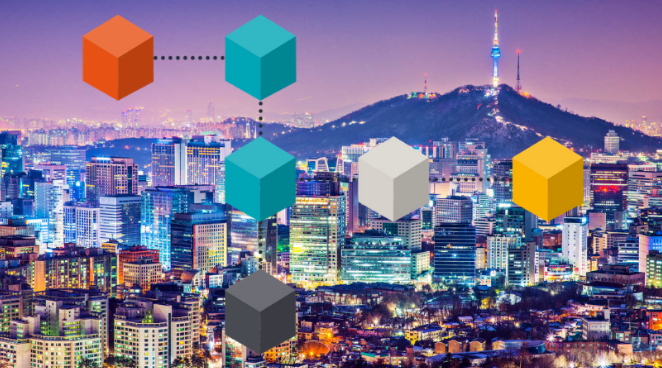 The announcement that this week SK Group (South Korea's largest telecoms company) is going to invest $10 million into ConsenSys will come as no surprise, as South Korea has for a while been rapidly digitising its economy.
ConsenSys is a Blockchain consulting business set up by Joseph Lubin, co-founder of Ethereum. Although this is not the first time these two companies have signed an agreement, in 2018 they agreed to collaborate on technical training to help developers who wished to use the Ethereum blockchain.
SK group has been active in the Blockchain sector, having agreed to support Ok CashBag which is a Korean mileage loyalty program that has enrolled approximately 38 million people - 50% of South Korea's population! The intention is to use Cryptocurrencies as part of the incentivisation program that Ok CashBag operates.
LG, the second-largest manufacturer after Samsung, has been developing a Blockchain-powered platform to help improve the transparency of information about food that is supplied to school canteens across South Korea. The intention is to have details about the production, processing, distribution, purchase, and consumption of products that school canteens use. As all of this information will be recorded on a Blockchain, it will become available for authorities, schools, and parents to see what is being consumed and who the suppliers are.
Samsung, which has dominance over the insurance, real estate, electronics, and payment sector in Korea, has been allocating most of the resources of its crypto and Blockchain department by developing its Cryptocurrency ASIC mining hardware. This hardware is used by people wishing to mine Cryptocurrencies like Bitcoin.
Hyundai, which is Korea's leading car manufacturer, has been building a Blockchain-powered platform to monitor information about second-hand cars, such as mileage, age and service history.
The above examples are just a snapshot of the different ways that Korean conglomerates are using Blockchain technology, and how this technology is impacting on the day to day lives of Koreans. The Korean population is ageing quickly, as families tend to be smaller, meaning that there will be fewer workers to support its elderly retired citizens. This is one of the reasons why Korea is embracing new technology to ensure that it is able to create high-value exports and to be able to use technology as opposed to heavy manufacturing, which is arguably where much of its economic success historically came from.