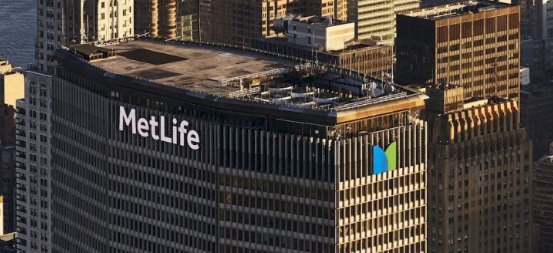 MetLife, the US quoted insurance company with over 90 million customers worldwide, is piloting a project in Singapore called Lifechain.
The other firms involved with Lifechain are Press Holdings and NUTC Income, which collectively are trying to simplify the process for relatives when someone dies. Once an obituary is placed in The Straits Times, these details are sent to LifeChain which forwards a consent form to the relatives and the deceased's National Registration Identity Card is entered on to Lifechain. Lifechain will then search to see if the deceased had any valid life insurance policy in force. If a policy is found, then a claim will automatically be submitted so the claims process can commence.
It is estimated that, in the UK, there is over £2 billion of unclaimed life insurance, as relatives do not know that their loved ones had insurance policies, and the insurance companies are unaware that one of their insured clients has died. In the USA, according to the National Association of Insurance Commissioners, over 24,900 people in the just the last 2 years have tracked down life insurance policies and claimed over $360 million.
Insurance firms are looking at a variety of ways that Blockchain technology can be used. In the UK BlockClaim, which was developed at Imperial College in London, has recently secured £500,000 of funding for a platform that uses Blockchain technology for claim management, and AI to help as a fraud filter. The platform scans phone calls and emails to search for irregularities in a claim to try and identify fraud, while also managing the claims process more efficiently. The intention is that claims can be paid faster, while spurious claims can be queried and rejected.
Also in the UK, Legal and General has announced that it is going to use Amazon's blockchain expertise to launch estua-re, the first Pension Risk Transfer (PRT) reinsurance platform. The intention is that estua-re will handle every stage of the PRT reinsurance process, including pricing, claims handling, financial reporting and collateral and utilising data stored on a Blockchain. Using this new platform, it is believed that costs-savings can be generated, as well as creating much greater transparency. It will enable a secure record of information that cannot be altered, but easily retrieved by different parties about annuities - potentially in 50 years' time. Legal & General Group's PRT transactions include the largest U.K. risk transfer to date, in 2018, when British Airways insured £4.4 billion in liabilities of its Airways Pension Scheme.
Blockchain technology is being used in the insurance sector more and more, as organisations understand how to utilise Blockchains' secure, transparent, real-time characteristics. Increasingly, more transactions are being digitised and Blockchain technology enables the insurance companies to offer products that are more suitable and efficient in our digital economy.