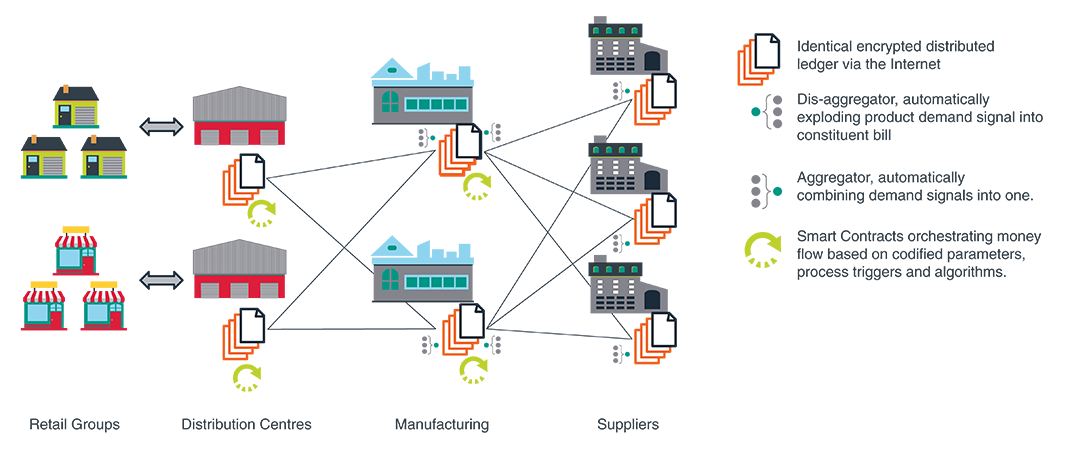 El University College of London (UCL), que fue uno de los beneficiarios del
esquema de la Iniciativa de Investigación de la Blockchain de la Universidad
de
Ripple de $ 50 millones el
año pasado, celebró recientemente una conferencia para ver cómo la tecnología Blockchain puede afectar la industria de la construcción.
En el evento, un abogado líder, Jeremy Barnett, habló sobre cómo creía que la tecnología Blockchain puede agregar un gran valor para los propietarios de bienes raíces ". Tome como ejemplo un nuevo centro comercial. Si toda la información crítica sobre el proyecto se mantuviera en una Blockchain, el propietario sabría en cada etapa durante la construcción del edificio quién había hecho qué y por qué. Esto crearía un registro con fecha e inmutable que podría utilizarse para una variedad de requisitos: seguros, financiamiento bancario, contratistas de pago e incluso litigios potenciales si esto ocurriera en una fecha futura. Estos datos podrían incluso usarse para ayudar en la fraccionalización / tokenización de puntos de venta dentro del centro comercial, para identificar quién recibirá un ingreso de alquiler continuo. Por lo tanto, teniendo "Datos estructurados", se puede agregar valor a un activo, como una propiedad ".

La idoneidad y seguridad de un edificio es un tema importante, especialmente en el Reino Unido, donde existen posibles cargos de homicidio corporativo que podrían comprarse contra los directores de la compañía. Los directores de la compañía son potencialmente responsables personalmente en caso de accidente y corren un riesgo aún mayor si la vida de un empleado se pierde mientras trabaja, por ejemplo, trabajadores de una tienda u oficina, o posibles inquilinos (en el caso de una empresa inmobiliaria).

Si los datos de un edificio se mantienen de forma estructurada y digitalizada, sería posible que los contratos inteligentes se usen para identificar cuándo se deben llevar a cabo controles de mantenimiento, notificando automáticamente cuándo se requieren controles de salud y seguridad, es decir, inspecciones en ascensores, incendios extintores, etc.

On a more sober note, the barrister Barnett said that "If such a system had been used in Grenfell Tower, we would not only know who had made critical decisions about design and materials but also it would be possible to automate many of the processes that take place, such as monitoring of fire alarms and sprinklers, to make the buildings safer. Using such a system, all those who design, build, operate and own new buildings will be able to comply with the onerous rules that will be introduced by the new Fire Safety Regulator."

In a recent report from Harvard Business Review, which looked at How Blockchain Will Change Construction, it cited several examples of how the technology is being applied in the property sector. According to Propulsion Consulting founder Marc Minnee, who is advising on a large project in Amsterdam, "Blockchain provides a platform for clearly cascading work products down the chain and holding everyone accountable for completing key tasks,". Meanwhile, the risk consultants at Aon, believe that 95% of building construction data currently gets lost on handover to the first owner.

Briq, una firma de Blockchain con sede en California, está utilizando una plataforma impulsada por Blockchain para crear un "libro de cuentas vivo" de todo lo relacionado con un edificio, desde la excavación inicial de la tierra hasta las últimas inspecciones de seguridad y aquellos que potencialmente...