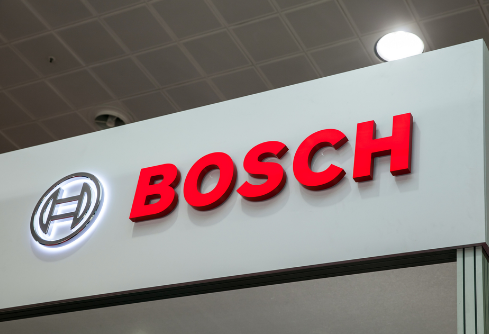 The German manufacturing company, Bosch, has been involved in a number of initiatives involving the use of Blockchain technology.
In December 2017, Bosch announced by using GPS and Blockchains it was possible to track a vehicle and create a secure record of the mileage a car has travelled. In a study, the European Parliament Research Service reported that incorrect mileage for second-hand vehicles in Europe was at least 50%. Additionally the cost, as a result of fraudulent odometers in second-hand cars traded cross-border in the EU, was estimated to be at least €1.31 billion p.a.

More recently, Bosch, which had revenues of $78.5 billion in 2018, has unveiled how it is advocating the use of Blockchain technology to create an e-car smart-charging system. It has partnered with German electrical utility company, EnBW, for this smart e-car charging. Bosch is also working with Siemens to address the challenges around smart-parking management systems, using Blockchains.

Bosch has a venture with an Austrian energy supplier, Wien Energie, to create a Blockchain-enabled fridge, which will give alerts to your mobile phone should you leave the fridge door open, as well as being able to control the fridge temperature using your mobile phone. It will allow users to see exactly where the energy needed to power the fridge has come from i.e. solar panels, wind farms or traditional power suppliers, and allow you to track how much energy the fridge uses a month.