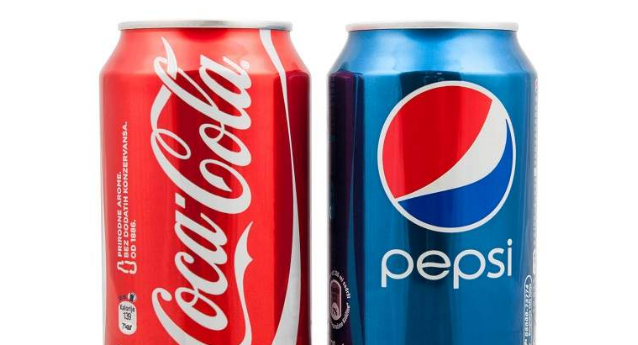 Pepsi has been working with Mindshare to see how the process of digital advertising can be more efficient and cost-effective.
Only a small proportion of the money spent by advertisers is productive, as there are numerous intermediaries "taking a cut". Also, a considerable amount of the money spent on digital adverts is fraudulent or inaccurate, as it includes activity from "
bots"
.

Pepsi, this March, ran a trial in Asia and discovered that there was a
28% improvement
'
in terms of costs for viewable impressions, in running the campaign through smart contracts, versus one without,"
according to Mindshare.

There are a number of other firms exploring how Blockchain can help in the advertising world including Kellogg, Kimberly-Clark, Pfizer, Unilever and
AB InBev
(which owns Budweiser beer). The International Advertising Board, in a study it undertook, found
48% of clicks
from adverts are erroneous.

Coca Cola
has been running various projects for over a year on how it can use Blockchain technology to improve the transparency of labour conditions among its workforce. They have been working with the US State Department to create a digital secure database on which to hold workers' contracts and employment rights.

Meanwhile, in London,
Dandelyan
(which won the
World's Best Bar for 2019
) and
CUB restaurant
(which won the sustainability award), are both using Blockchain technology to enable its cocktail drinkers to know where the ingredients in their drinks have come from.

There is a growing interest, especially from millennials, to know the provenance of what they are consuming. Furthermore, they are prepared to pay extra if they can be sure of knowing what they are buying, where it has come from and how it has been produced.

If a cup of coffee is more your thing, then look no further than Starbucks, which signed-up the ex-head of global sales and the Windows division of Microsoft in 2015.
Starbucks continues to embrace technology
and drive efficiency savings, and by using Blockchain technology is enabling it to have greater transparency over its supply chains and where some of its consumables, like coffee beans, come from.

According to the International Labour Organisation, nearly 25 million people work in forced-labour conditions worldwide, with 47% of them in the Asia-Pacific region. Therefore, if platforms using Blockchain technology can be created to reduce the exploitation of labour, it has to be welcomed.