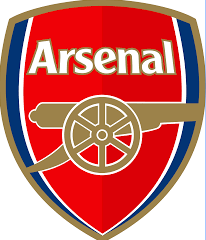 Believe it or not, the size of the global
sports memorabilia industry
is
$5.4 Billion
, according to Forbes.
So it is no surprise that
Fantastec
has bought in PwC as its exclusive Blockchain Partner, as it looks to target leading football clubs in England and Europe.

Even the biggest clubs, such as
Arsenal football club with a capacity of 60,260
, is tiny, even if it is successful and manages to increase its stadium's capacity to 90,000, compared to its global fan base:


Arsenal's followers:

Facebook - 37.5million

Instagram - 13.5 million

Twitter - 14.1 million

Global fan base - 125 million
Football teams, given the size of their global fan base, are keen to explore ways in which they can reach out to their fans. Doing this digitally is very cost effective, and helps to explain clubs' interest in Fantastec. This is a company which offers "digital football cards" (soccer cards for our cousins across The Pond), to collect and swap and then gain access to players videos and special memorabilia.

Talking of Americans,
Captain Kirk, aka William Shatner
, has just announced his involvement with
Mattereum
, a London based law-tech firm, which is also addressing the issues around the authenticity of memorabilia using Blockchain technology.

Fantastec has signed-up Arsenal, Real Madrid in Spain, and
Borussia Dortmund in Germany to
its '
blockchain-powered solution
; SWAP offers fans the chance to get digital collectibles like autographs or player cards'.
These clubs are looking to generate greater fan engagement, as well as making money from additional merchandising and, by using Fantastec's SWAP platform, are able to reach out to their fans worldwide who are unable to attend matches. If Digital cards perform like their paper-based ones, they could turn out to be a canny investment, as in the US the index of the top 500 baseball cards
has
beaten the S&P 500 since 2008 by twofold
!

Last year, Arsenal became the
first Premier League football club
to sponsor a firm that did an Initial Coin Offering (ICO) called Cash Bet,
which raised $38 million
for this California-based firm, established in 2012.
One wonders how long will it be before we see a major football team launch its own Digital currency as a way to further "lock in" and monetise its fans.

Given the recent dominance of English football teams in the Champions League and the UEFA cup, where all four teams are English, and the dominance of the UK as a fintech hub, could it be that a football team from England is the first to issue a Digital currency?