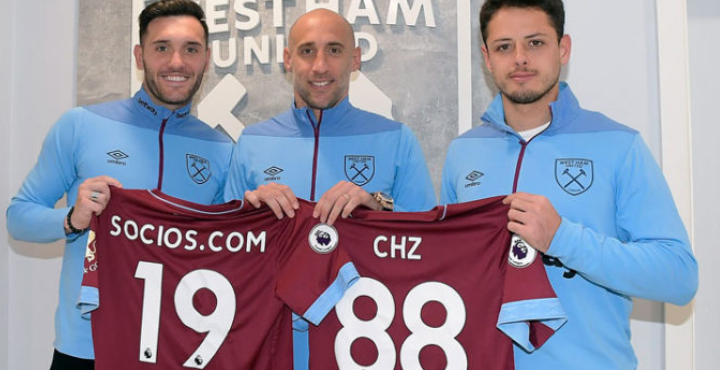 West Ham United, whose home ground was the site of the 2012 Olympics, has just announced that it is launching its own token, enabling its 40 Million fans to vote on club decisions and have access to exclusive offers.
West Ham fans will be able to buy tokens, as well as earning them as a form of loyalty scheme and be able to encash them for "a once in a lifetime experience".

The company behind the West Ham token has already signed up Juventus and
Paris St. Germain (PSG), to launch PSGs own cryptocurrency.
Meanwhile, Cardiff and Newcastle last year were reported to have been looking at issuing
a token as a way to raise capital
.

The London Football Exchange
has launched its own token, designed to build a digital "fan-driven football community," thus allowing members access to ticketing, merchandise, hospitality, and retail services.

It is not just clubs that are getting engaged - Lionel Messi signed an endorsement contract to represent
SIRIN LABS
, a company that recently launched a Blockchain phone that could store cryptocurrencies. Meanwhile, in Colombia, the footballer James Rodriguez has also launched his own
token, JR10
, that can be used to buy James' merchandise.

Brazilian footballer, Ronaldinho, last year announced he, too, was launching a token - the Ronaldinho Soccer Coin (RSC) - although fans are still waiting on the "sidelines" for this! These examples arguably indicate how Blockchain is being seen by the world's football community as a way to enable greater engagement with football players, clubs and fans.

Cryptocurrencies have now even extended to the transfer market, with a Turkish club,
Harunustaspor
, being the first football club in the world to pay one of its players part of his signing - on fee in Bitcoin.