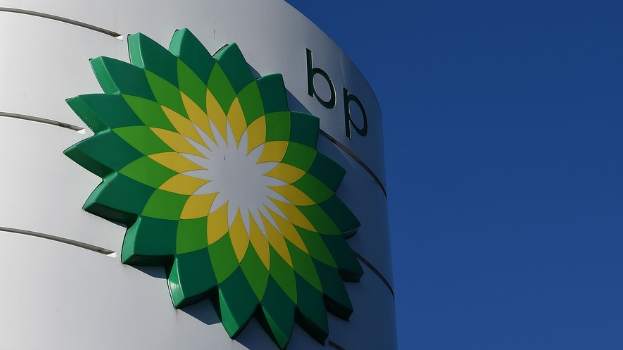 Julian Gray, Technology Director in the Digital Innovation Organisation department in BP, told a packed room at the Blockchain Expo conference in Amsterdam this week that BP is looking to be a "Digital Energy Company". Julian said that BP think of Blockchain in just five words-
"Trusting People Over The Internet"
He spoke about a number of projects BP are involved in, that use Blockchain technology.
Continuing with the theme of "Collaborative capitalism"(i.e like LVMH for luxury goods and Maersk's Tradlens for the shipping industry), BP has invested and helped develop a Blockchain-powered, commodity trading platform, called Vakt. The Vakt platform, according to Business Insider, addresses two fundamental challenges:
1. It "slashes" the paperwork when trading commodities, so saving costs and making the process much more efficient.
2. As data and information are more accessible and transparent, commodity traders find it harder to have access to unique proprietary information, so trading profit margins are smaller. Therefore, traders are searching for more efficient ways to gather data and trade.
The Vakt platform has been trialled in the North Sea by a syndication of producers, who are responsible for over 80% of North Sea's Brent crude oil production. It has been such a success, generating efficiency savings of 30% to 40% using Blockchain technology, that BP is now looking to deploy the Vakt platform to other regions around the world.
Gray also stated at the conference that BP has also established a company called Strala, which enables the energy created in one location to be transferred to somewhere else. Using the new Apple App, if you (as the customer/user) had solar panels in the country, it is now possible to have the energy that you use in your flat in a city, paid for from the energy your solar panels are generating. Could this encourage large power users, such as big office blocks, to invest in wind and solar farms and help the UK meet its recently announced target to be carbon-free by 2050? However, imagine the potential impact if someone in central Paris, or Edinburgh, or Berlin could buy electricity direct from a wind power or solar farmer in a remote desert location in Africa! We are not far from this being a reality, and using a Digital Currency as a form of payment with Smart Contracts on a Blockchain-powered platform like Strala would minimise the paperwork, human errors, reconciliation, and intervention - all in a very transparent manner!
A third way BP uses Blockchain technology is that it is working on a project that will measure the hydrocarbon emissions from the well-head of a gas field to the end user. Julian Gray explained that, in the USA, there is increasing pressure from users to be able to prove their carbon footprint. Historically, gas production and distribution networks had not been that efficient. Therefore, if BP proves that it is able to provide zero-leaking gas supplies, it can charge more for the gas, but the customer will be sure that the supply network has no leakage i.e. the gas they are buying is more environmentally-friendly.
As big organisations start to use Blockchain technology more and more, different use-cases are being found. The world's petroleum and car companies are desperate to reinvent themselves, so are investing heavily to find ways to be more ecologically and environmentally friendly!