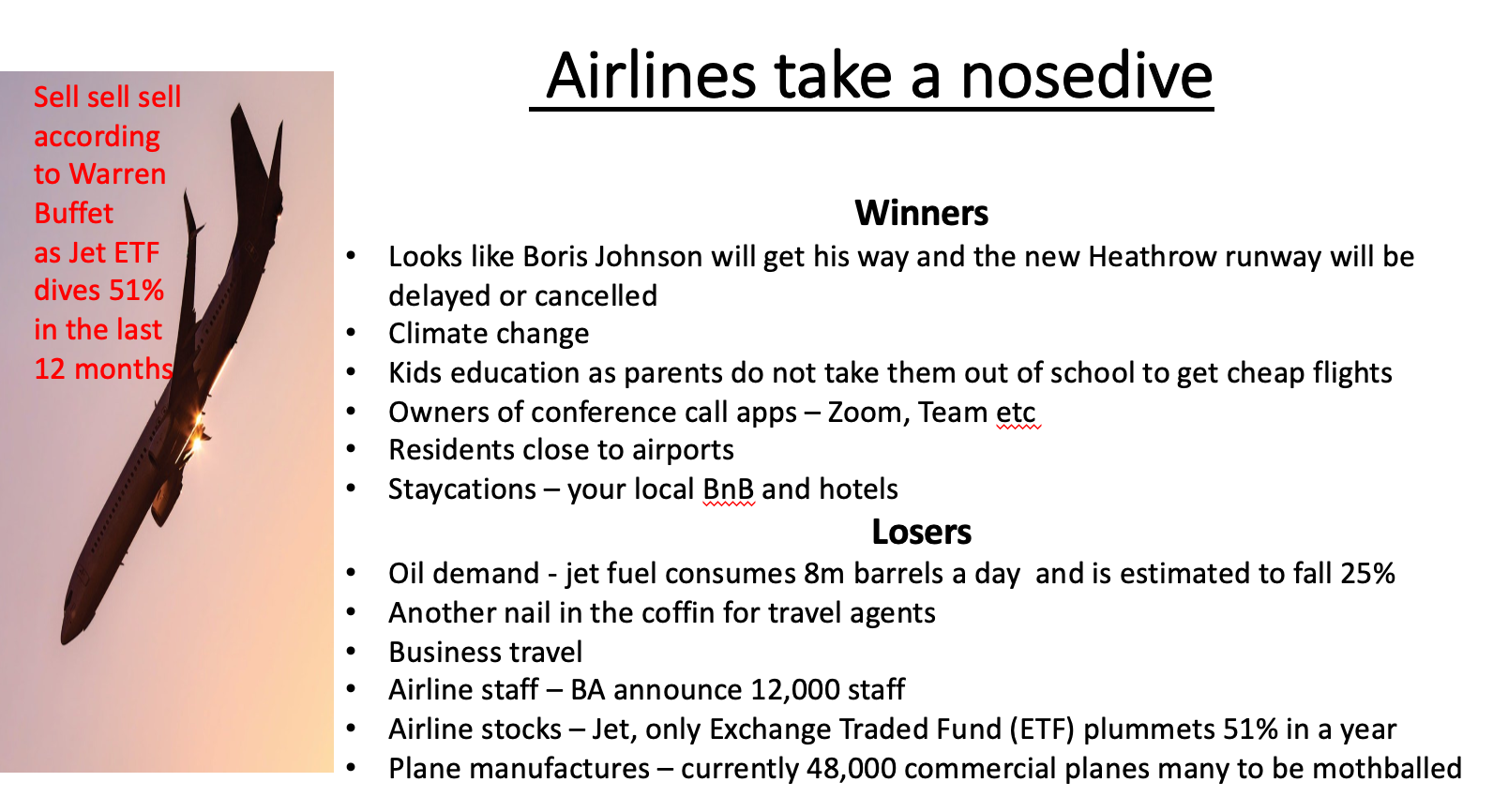 VideoBytes 2 Min video Click here

Airlines nosedive as Covid-19 takes its toll - who are the winners and losers?

AS the price of airlines stock collapse it is not just shareholders who are suffering . As ever there are winners as well as losers. It looks like it will be a while before we see as many people flying including business travel so there is going to be a greater need for people to store and share data in a highly secure manner so could this be another reason we see more people embracing Blockchain technology?

Warren Buffett announces he has sold all...