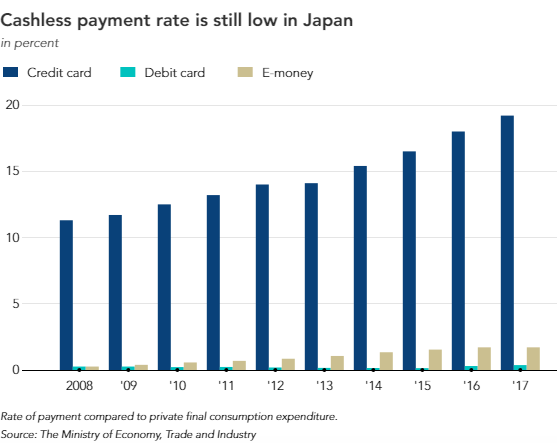 Japanese shops and transport companies look to offer digital payment options

Japanese railways are looking to go cashless and potentially introduce payments using Crypto currencies.The Japanese equivalent to Amazon, Ratkenhas announced that it is going to provide the technology to help East Japan railway's customers pay digitally, as opposed to using cash.
The Japanese government has been trying to encourage its citizens to use less cash and increase the amount people pay using digital methods to 40%. Currently 20% of transactionsin the Japanese economy are paid digitally, compared to South Korea where 89% of transactions are paid digitally, and in China the...