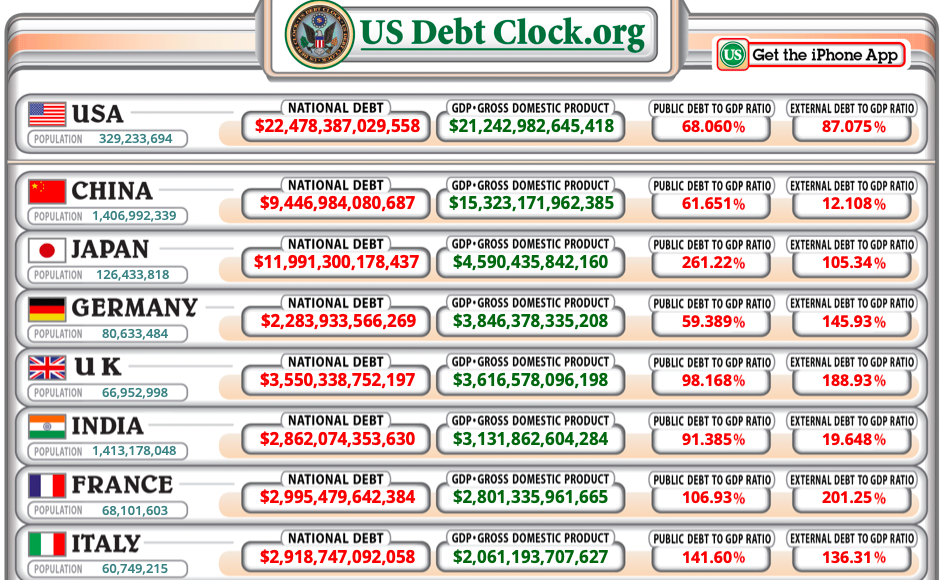 Deutsche Bank lay off 18,000 staff, more worryingly global Debt storm clouds continue to grow

Deutsche Bank finally revealed what the market had been expecting for years, that it needed to reduce its cost base and become leaner and fitter against a back drop of anaemic global growth. This has led to Deutsche Bank cutting 18,000 jobs.
In April 2019, Christine Lagarde, Managing Director of the International Monetary Fund, told CNBC that cryptocurrencies and financial technology developments are "clearly shaking" the banking system. She also added, "We do not want innovation that would shake the system so much that we would lose the stability...