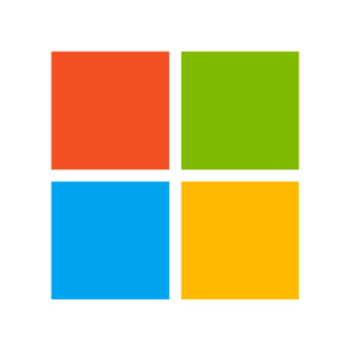 Microsoft had a stock market valuation of
$1 trillion in April 2019
, and for years has been a
leader in software development, transforming the way organisations do business, having developed Windows, Excel, and Word.
Microsoft is embracing Blockchain and Digital Assets more and more, an example being how it is now looking to have
a "Bitcoin icon" as a currency
option as part of its latest version of Excel.

Microsoft was one of the first multinational companies to accept Bitcoin as a form of
payment in 2014, so it is by no means a "newcomer" to using Digital Assets. It has also been using Blockchain technology internally to help speed up
license and royalty payments for its Xbox
video games. Microsoft claims that it has decreased the time it takes to get statements and information on payments from 45 days to just minutes. This could help Microsoft further target the global video games market which grew
in 2018 by over 10% to $135+ billion, helping Microsoft to be more efficient and profitable.
Microsoft has also been rolling out it's Azure cloud-based service, and by using its Blockchain expertise is now attracting attention from a wide range of different industries. Working with the luxury brand and goods manufacture,
Louis Vuitton Moet Hennessy, Microsoft
is creating a platform that will try and combat fraud in the luxury goods sector. Starbucks has also been using Microsoft's Azure and Blockchain knowledge to help it have greater transparency over its supply chains.
Starbucks' customers
will be able to download an App so they can see where Starbucks is sourcing its coffee beans from, and understanding how Starbucks is helping some of the 380,000 coffee farmers that it uses.

In the financial services sector, Microsoft is working with
JP Morgan
, as the bank will be using Microsoft's Azure as it rolls out the JP Coin - a Digital Asset pegged to the US$. Microsoft is also working on a project to manage and verify identity,
called Identity Overlay Network (ION)
. This enables your identity to be digitised, and then be shared, but only once you have given permission for others to have access. It would operate a little like
Facebook Connect
, whereby users can connect to over 15,000 websites based on details that they have initially entered onto their Facebook account. The big advantage that the Microsoft identity solution offers is that YOU, not Microsoft, control who and how your information is used.

Thus, one can see Microsoft is engaged with Blockchain and Digital Assets in many different ways, helping its clients develop new markets, such as ION, or bringing greater transparency to companies like Starbucks.