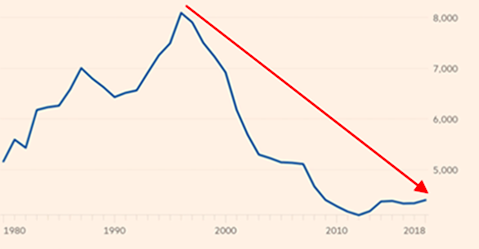 Thus, as to the benefits of using Blockchain, the jury would appear to be still out.
However, stock exchanges do face a real challenge as Ernst and Young reported the number of companies that are filing to be publicly listed continued to decline in the first two quarters of 2019. Therefore, securities requiring the services of a stock exchange reduces.
The promise of a wave of new tokenised securities or as some call them, digital shares look appealing. According to World Bank statistics, the total value of securities trades in 2018 was $68.2 trillion. The Bank of International Settlement reported that the total value of Over The Counter (OTC) derivatives in 2018 was $544 trillion.
If the derivatives market starts to digitise its assets, enabling them to be traded 24/7 on a digital exchange, the opportunity is enormous. So, with this prize insight, people will continue to see innovation and new technology, like Blockchain, being harnessed, which possibly explains why traditional stock exchanges are embracing Digital Assets.