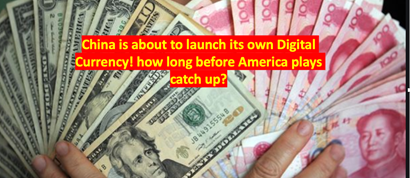 There is a growing trend of professionals and experts from traditional financial service companies engaging in digital assets.
Paul Tudor Jones, the
ex-head of
HSBC legal
, is to head up Libra as its CEO. Given he was Under Secretary for
Terrorism and Financial Intelligence for the U.S. Treasury for 7 years he will be well-aware of what governments are looking for and, no doubt, will be trying to position Libra to be acceptable. Jones, who was famous for
predicting the 1987
crash
, claims Bitcoin is the best bet against inflation that will arise from governments printing cash;

British historian
Niall Ferguson
, previously professor at Harvard and New York Universities and senior research fellow at Jesus College, Oxford when asked about Digital Assets stated,
"I think the right lesson to draw from all of is that a global order needs to be based on a distributed operating system, not on a centralized architecture...",
noting that cryptocurrencies are "
essentially digital gold
";
Angela Knight, former COO of Standard Bank
Private Bank
in the UAE, has joined as a member of the advisory board of
220
, the new challenger digital private banking start-up which
is looking to offer access to digital assets as well as traditional assets to clients;
Caitlin Long
,
who
ran Morgan Stanley's pension solutions business for 9 years and held senior roles at Credit Suisse for 10 years has now set up Avanti - a US bank specialising in
providing payment, custody,
securities and commodities activities for institutional customers using digital assets;
Christopher Giancarlo
former Chairman of U.S. Commodity Futures Trading Commission, is co-looking at a CBDC digital dollar with Accenture.
Giancarlo shown support
as he was reported saying;
"unlike bank transfers, crypto asset transactions can be cleared and settled quickly without an intermediary"
;

In May 2020,
China is going to issue its own CBDC
in a selection of cities across the country. Popular refreshment and food outlets including McDonald's, Starbucks and Subway have all reportedly been
invited to trial
this new Digital Asset.